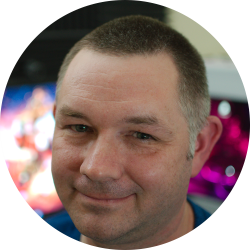 Hello! My name is Andy and I'm a logo designer and Illustrator from the UK. 
 Although I specialise in logo design, I 

am very passionate about all forms of illustration and love bright, clean, bold styles.
In my spare time, I play video games, yoyo, and drink lots of coffee.
"I love creating beautiful things for awesome people!"

Co-founder and lead designer at Power Up Pins

Member of the Association of Illustrators